Can I Take My Whey Protein on Vacation?
This is a question we get asked a lot at Pin Up Girl, and it warms our little hearts. While we truly appreciate your loyalty and commend your commitment to maintaining healthy protein intake, there isn't a simple answer when it comes to international travel, for a number of reasons. Each country or governing authority makes their own rules for entry, which includes the types of items you can bring to your final destination.
Customs Definition of Whey Powder
One of the main considerations when travelling is how the destination country defines certain items. For instance, some authorities may consider whey protein food, whereas others will define it as a nutritional or medicinal product. With that in mind, you need to understand the controls in place at customs, for whichever particular category your supplement falls under.
We took the time to check a customs restrictions for a number of countries, and whey protein does not seem to qualify as a restricted item. It is typically within the purview of customs agents to use personal judgement if they have a reasonable suspicion about any item a passenger is carrying, regardless of whether the item is stored in carry-on or checked luggage. As a powder, it is understandable why transporting whey protein may become problematic during international travel.
Check Customs Restrictions for Your Destination
Before traveling to any international location it is a good idea to check entry requirements. If you have connecting flights, the last thing you need is to be held up at security. If you can't find the relevant authority, check with your travel agent or airline for further assistance. If they cannot provide you with the exact answer you need, they should at least have the name or contact details for the governmental body that deals with customs controls.
We found that using search strings such as "airport customs restrictions" and including the name of the destination country returned a large number of useful links to relevant official websites. You should only rely on the information provided by government-regulated sites. Travel sites and blogs have their place, but you cannot guarantee that information is accurate or updated to reflect changes in laws.
Length of Travel
The length of your holiday and where you plan to stay is another consideration. For shorter vacations, you may want to take a break from your usual whey protein supplement and simply eat protein-rich foods to maintain a healthy balance until you get home. However, for longer trips with a consistent address, we may have some good news for our loyal customers.
Pin Up Girl ships our product all over the world, so you can continue to receive delivers of your whey protein supplement even while you are on a far-flung adventure holiday. If you want to see if your destination is on the list, simply go through our online order process and select the appropriate country.
If you would like more general information about whey protein, contact Pin Up Girl today. Alternatively, feel free to place your first whey protein order for immediate shipping.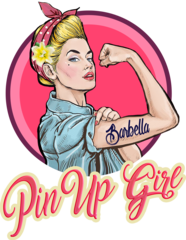 Pin Up Girl Protein For Women
We offer a premium quality Whey Isolated Protein powder for women to build muscle and lose fat.
About Pinup Girl protein